Canon Rebel T7 Review: Affordable Entry-Level DSLR
In this Canon Rebel T7 review, we explore the capabilities of a camera designed for photographers and videographers entering the world of DSLRs. Its affordability and feature set make it a compelling choice for those looking to shoot high-quality images and videos without breaking the bank. Let's delve into the specifics.
CURRENT PRICE
$599 on Amazon
EDITOR'S RATING
★★★★
PROS
– Affordable price point
– User-friendly interface
– Decent 24.1MP APS-C sensor
– 3fps continuous shooting
– Built-in Wi-Fi and NFC connectivity
CONS
– Lacks 4K video
– No touchscreen
– Limited AF points in the viewfinder
C
Why you can trust Aktion Productions: Our team of expert videographers and photographers put products through rigorous testing to provide you with detailed and unbiased reviews. Find out more about how we test, rate, and analyze.
Canon Rebel T7 Review of Features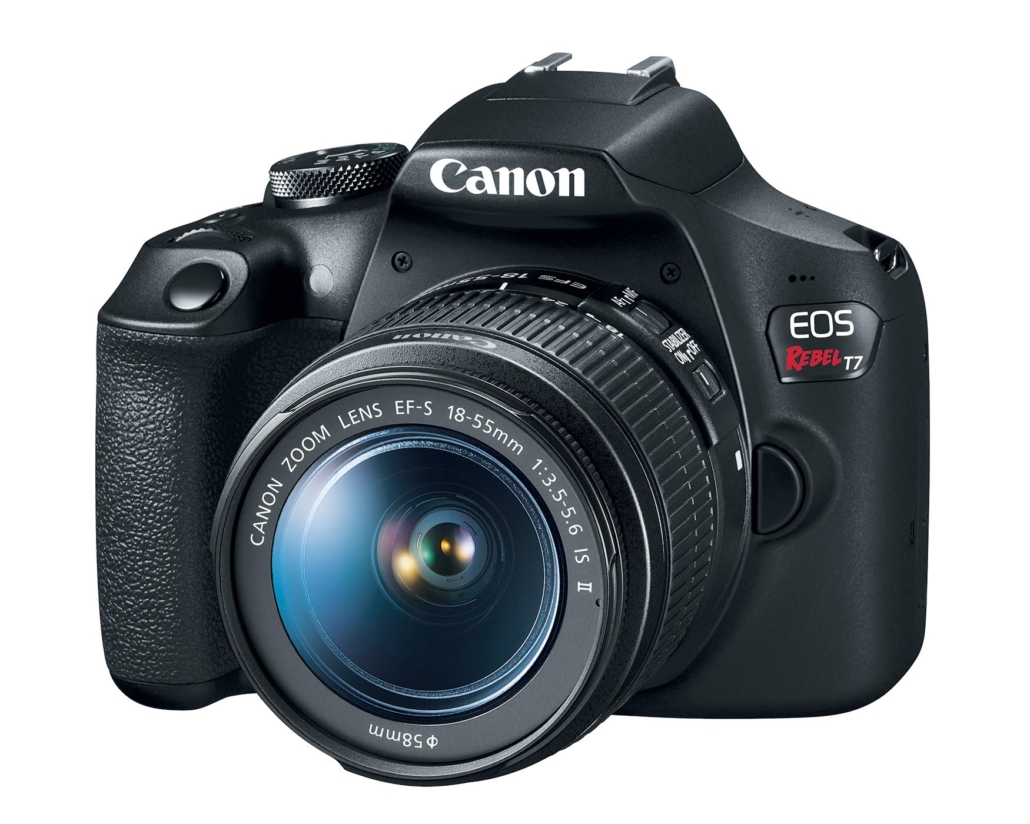 | FEATURE | SPECIFICATION |
| --- | --- |
| Image Sensor | APS-C 24.1MP |
| ISO Range | 100-6400 (expandable to 12800) |
| Autofocus | 9-point AF |
| Video Capabilities | Full HD 1080p at 30fps |
| Lens Mount | EF/EF-S Mount |
| Battery Life | Approx. 500 shots per charge |
| Connectivity | Wi-Fi, NFC |
| Viewfinder | Optical, 95% coverage |
| Weight | 475g |
Canon Rebel T7 Review and Feature Evaluation
Canon Rebel T7 Review – Image Quality
In this Canon Rebel T7 review, we'll dive a bit into the image quality features that this camera boasts.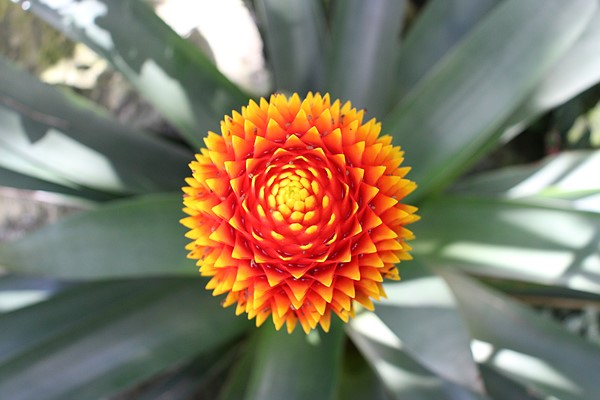 Sensor and Resolution
The Canon Rebel T7 comes with an APS-C 24.1MP sensor that produces crisp and clear images suitable for casual and semi-professional photography. The sensor offers good performance in well-lit conditions and is decent for an entry-level camera.
ISO Performance
With an ISO range of 100-6400, expandable to 12800, the T7 provides reasonable flexibility in different lighting conditions. However, it's advisable to keep the ISO towards the lower end to maintain image quality.
Canon Rebel T7 Review – Lens Options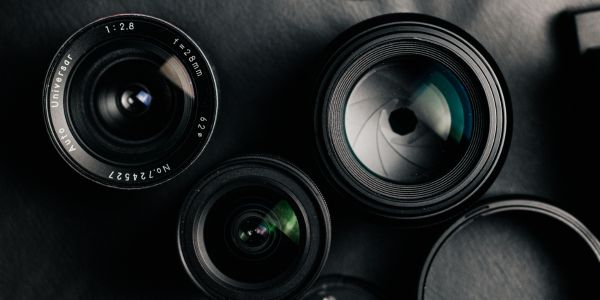 EF and EF-S Mount Compatibility
The Rebel T7 uses Canon's long-standing EF/EF-S mount, giving users access to a vast array of lens options, from ultra-wide-angle to telephoto.
Range of Lenses
Whether it's the affordable EF-S 55-250mm for zoom or the standard EF 50mm f/1.8 for portraits, there are lenses available to suit your specific needs.
Canon Rebel T7 Review – Autofocus
With a 9-point AF system, the Rebel T7 does an adequate job for basic photography needs. It's not as advanced as the systems found in more expensive models but performs reliably in most everyday situations.
Canon Rebel T7 Review – Video Capabilities
When it comes to video recording, the Canon Rebel T7 offers Full HD (1920×1080) at 30fps, which is serviceable for those interested in basic videography or casual video shooting. Though the absence of 4K video may be a downside for those looking to future-proof their purchase or engage in more professional video work, the Full HD resolution is often more than sufficient for sharing clips on social media or capturing family memories.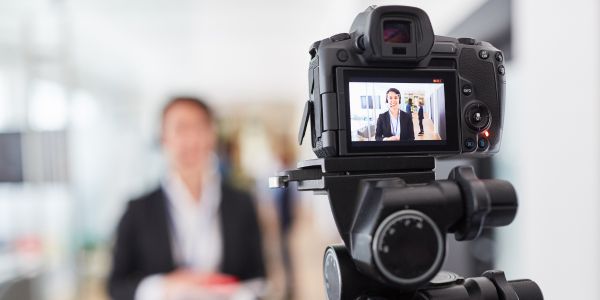 Format and Compression
The camera records video in MOV format using MPEG-4 AVC/H.264 compression, providing a good balance of quality and file size. This makes it easier to manage and store your videos, particularly useful if you don't have large amounts of storage space.
Autofocus During Video
The camera's 9-point autofocus system is functional but basic, which means it doesn't offer the smooth focus transitions you'd find in models with Dual Pixel AF technology. If precise focus control is crucial for your video work, you may find this model somewhat limiting.
Manual Control
While shooting video, the Rebel T7 allows for some manual controls, enabling you to adjust settings like exposure and white balance. However, it lacks advanced features like focus peaking, zebra stripes, or flat picture profiles, which can be valuable tools for more serious video work.
Audio Capabilities
The Canon Rebel T7 comes with a built-in mono microphone but lacks a headphone jack or an external microphone input. This is another limitation for those looking to capture higher-quality audio directly through the camera. For better sound, you may need to rely on external audio recording equipment and synchronize the audio in post-production.
Video Stabilization
The camera lacks in-body image stabilization for video, relying instead on lens-based stabilization, if available. For handheld shooting, an optically stabilized lens or external stabilizing equipment like a gimbal would be beneficial.
Usability
Operating the camera in video mode is relatively straightforward, thanks in part to the user-friendly interface Canon is known for. However, the absence of an articulated touchscreen makes it harder to capture video from different angles or vlog-style footage.
Canon Rebel T7 Review – Portability
When it comes to portability, the Canon Rebel T7 scores high marks for its compact size and relatively lightweight. With dimensions of approximately 5.1 x 3.9 x 3.1 inches and weighing in at just about 475 grams (body only), the camera is designed to be easy to carry and handle, making it a solid choice for travelers, vloggers or anyone frequently on the move. We'll cover a bit more about portability in this Canon Rebel T7 review.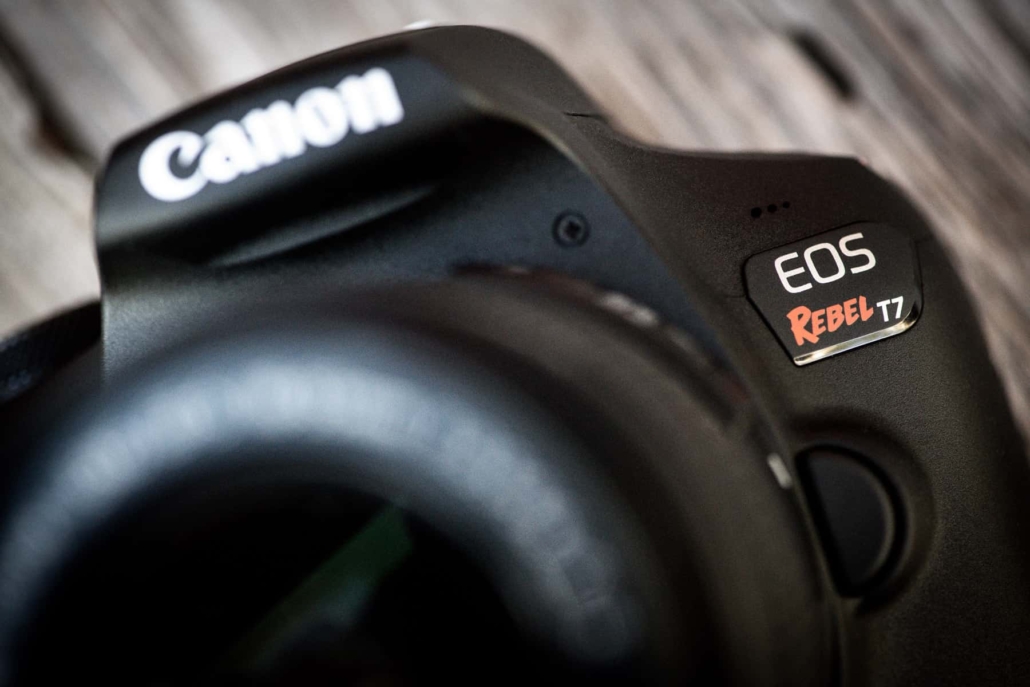 Ergonomics
Despite its lightweight design, the Rebel T7 doesn't skimp on ergonomics. The camera features a textured grip that makes it comfortable to hold for extended periods. This is particularly useful for those long days of shooting, whether you're exploring a new city or covering an all-day event.
Bag and Storage Options
The compact dimensions of the Rebel T7 also mean it fits comfortably into most camera bags and backpacks, even leaving room for additional lenses and accessories. For those looking to travel light, it can even fit in a large purse or a small daypack. This flexibility in storage options allows you to adapt your gear to fit the needs of your specific outing.
Lens Options for Portability
Canon's EF-S lens lineup includes various compact and lightweight options that pair well with the Rebel T7 for a portable shooting setup. Lenses like the EF-S 24mm f/2.8 STM "pancake" lens or the EF-S 18-55mm f/4-5.6 IS STM kit lens offer good performance without adding significant weight or bulk to the camera.
Travel-Friendly Features
The Rebel T7's built-in flash, Scene Intelligent Auto mode, and Creative Filters also contribute to its portability by reducing the need for external equipment and enabling quick and easy shooting adjustments on the fly. While these features may not replace professional accessories or manual settings, they do offer convenient options for capturing quality shots when you want to stay mobile and unencumbered.
Canon Rebel T7 Review – Battery Life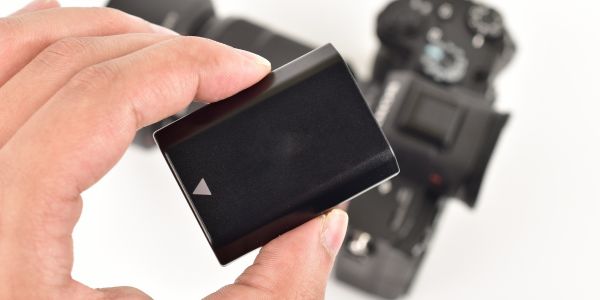 Approximately 500 shots per charge offer a reasonable battery life, but for extended use, an extra battery pack might be necessary.
Canon Rebel T7 Review – User Interface
The Canon Rebel T7 keeps user-friendliness front and center, a quality that is particularly evident in its intuitive user interface. Whether you're new to photography or have years of experience, the T7's interface is designed to simplify operations and reduce the learning curve. This Canon Rebel T7 review will go over more info on the user interface and experience you'll find using this camera.
Menu System
One of the key aspects of the Rebel T7's user-friendly nature is its well-organized menu system. Grouped into easily understandable tabs, the options are laid out in a way that makes it easy to find what you're looking for, be it shooting settings, playback options, or custom configurations. The menu options can be navigated using the directional buttons on the camera's back panel, and the "Q" (Quick Menu) button offers quick access to commonly used settings without having to dive into the main menu.
Live View and LCD Screen
The 3-inch, 920,000-dot LCD screen serves as the main interface for camera settings as well as for Live View shooting. While the screen is not touch-sensitive—a feature found in more advanced or newer models—the Live View function allows you to compose and shoot directly from the LCD, providing real-time exposure feedback. This can be particularly helpful for beginners to understand the impact of changing settings like aperture, shutter speed, or ISO.
Button Layout and Customization
The physical button layout of the Rebel T7 is thoughtfully designed, with most buttons easily accessible with the camera up to your eye. While the T7 doesn't offer extensive customization options in button functions that you might find in higher-end models, the available physical controls are placed ergonomically. This makes it easy to change settings on the fly without going through complicated multi-button combinations or menu diving.
Shooting Modes
The mode dial on the top of the camera gives quick access to a range of shooting modes, from fully automatic to fully manual. This makes it easy to adapt to different shooting scenarios without needing to change multiple settings manually. For beginners, the Scene Intelligent Auto mode takes the guesswork out of choosing settings, while more experienced photographers will appreciate the ability to quickly switch to Aperture Priority, Shutter Priority, or Manual modes.
Guided Modes and Help Screens
For those new to photography, the Rebel T7 offers a range of guided modes and help screens that provide useful tips and explanations for various camera features and settings. These can be invaluable learning tools as you get more comfortable with the camera, helping you to understand the basics of photography as you shoot.
Connectivity and Mobile App
While not directly part of the in-camera UI, the Canon Camera Connect app offers additional user-friendly controls via your smartphone. The app allows for remote shooting, easy file transfers, and even offers some basic remote settings adjustments, adding another layer of convenience and accessibility to the camera's operation.
Canon Rebel T7 Review – Build Quality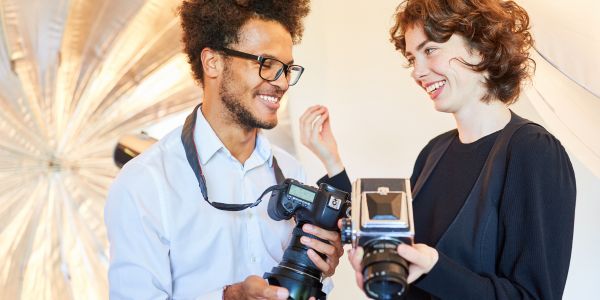 The Canon Rebel T7 is an entry-level DSLR, and while it may not boast the rugged build of higher-end models, it offers a solid construction that balances durability with portability. Below are some facets in our Canon Rebel T7 review that contribute to its build quality:
Material and Construction
The Rebel T7 features a polycarbonate plastic body with a metal lens mount. This choice of materials keeps the camera lightweight while ensuring that the lens mount can withstand regular use. Although the camera isn't weather-sealed, the construction is fairly robust and should hold up well for general-purpose photography.
Ergonomics
The camera has been ergonomically designed to offer a comfortable grip, which is crucial for steady shooting. The grip area is textured to provide better hold and control, reducing the risk of accidental drops or slips. The button layout is also designed with ergonomics in mind, placing most controls within easy reach when holding the camera, thereby enabling smooth operation.
Weight and Dimensions
Weighing in at approximately 475 grams (body only), the Rebel T7 is relatively lightweight for a DSLR, making it easier to carry for extended periods. Its compact dimensions also contribute to its portability, although it's worth noting that this lighter build comes at the cost of some durability features, such as weather sealing.
Durability of Buttons and Dials
The buttons and dials on the Canon Rebel T7 offer tactile feedback and are built to withstand normal usage. They provide the right amount of resistance and clickiness, making it clear when you've made a selection or adjustment. However, they're not rated for extensive wear and tear, so proper care is advised to ensure longevity.
LCD Screen and Viewfinder
The 3-inch LCD screen is fixed and not touch-sensitive, which can be a durability advantage in some rough conditions where touchscreens might fail. The optical viewfinder offers a pentamirror design, which is lighter than the pentaprism found in higher-end models but can be slightly less bright and clear. Nonetheless, it's durable and serves its purpose effectively for composition and focus.
Lens Mount and Compatibility
The metal lens mount adds an element of durability where it matters most, given that you'll often be swapping lenses. It's compatible with a wide range of Canon EF and EF-S lenses, and the mechanical connection is firm and secure, ensuring that your lens stays firmly attached to the body.
Battery Compartment and Memory Card Slot
The battery compartment and memory card slot are well-designed and easy to access. The doors for these compartments are made of the same polycarbonate material as the body and feature secure locking mechanisms to prevent accidental openings.
Accessory Connections
The camera provides standard connections like a mini USB port and an HDMI mini output, both covered with plastic flaps. While these are not reinforced or weather-sealed, they are sufficiently durable for typical use.
Canon Rebel T7 Review – Price
Priced at around $449, the Canon Rebel T7 offers good value for money, particularly for those looking to move from smartphones or point-and-shoot cameras to a more advanced system.
Canon Rebel T7 Review – Connectivity
The built-in Wi-Fi and NFC make transferring photos to your phone or tablet a breeze.
Canon Rebel T7 Review – Viewfinder
The optical viewfinder offers 95% coverage, providing a fairly accurate representation of what your final image will look like.
Conclusion
The Canon Rebel T7 is an excellent entry-level DSLR, offering a balanced feature set at an affordable price. While it may lack some of the high-end features found in more expensive models, it provides ample capabilities for beginners and hobbyists. If you're looking to step into the world of DSLRs without burning a hole in your pocket, the Canon Rebel T7 is a strong contender to consider. Overall, we hope you enjoyed this Canon Rebel T7 review.
With over 12 years of experience, Norbert Vasko is a seasoned video producer and editor known for his creative excellence and leadership. As the Lead Videographer and Editor at Aktion Productions, he has driven significant online engagement for clients, producing up to 70+ videos weekly that have garnered over 800,000 views.
A graduate of Full Sail University with a Master of Science in Entertainment Business and a Bachelor of Science in Film, Norbert holds a Part 107 Commercial Drone License.
Looking for a Top Rated Orlando Video Production Company?
Use Orlando's Trusted Choice
Don't settle for subpar video content. With years of experience in both corporate and creative video production, we are the trusted choice for Orlando video production. Whether you're looking to capture your brand's story or create compelling advertising campaigns, we have the expertise to make your vision a reality.