Choosing the right Orlando video production company can significantly impact your project's success. Whether you're creating a brand promotion, a corporate video, or a documentary, it's crucial to pick a company that can meet your needs and exceed your expectations. This comprehensive guide aims to walk you through the entire selection process, highlighting the vital aspects you should consider before making your choice.
Table of Contents
Why Orlando Video Production is Important
In today's digital age, video content is a compelling form of communication. Companies in Orlando use videos for various purposes, from marketing and branding to educating and informing. High-quality video production can capture attention, drive engagement, and convert viewers into customers.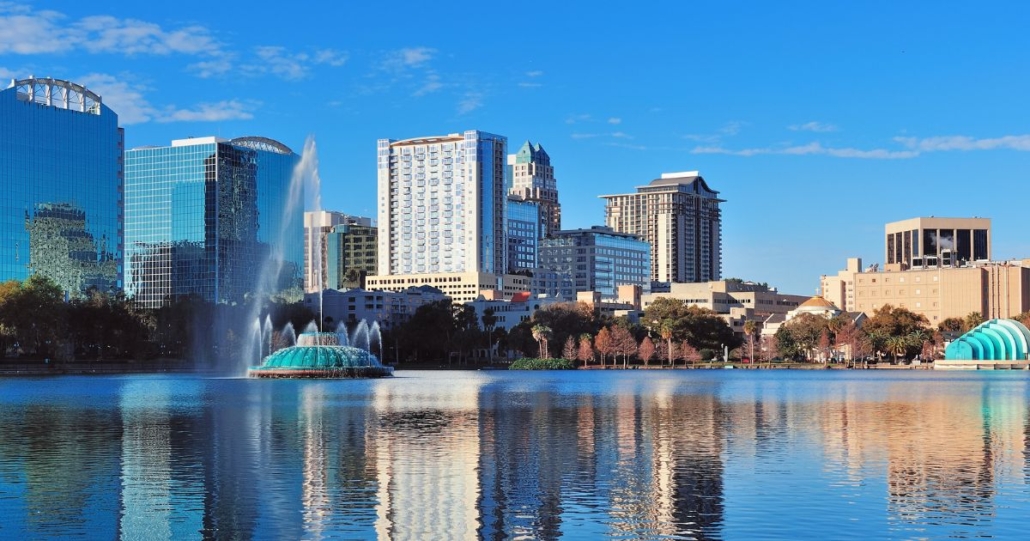 The Benefits of Video Marketing
Here are some key advantages of incorporating video into your marketing strategy:
Increases Engagement: People are more likely to interact with video content, making it an excellent tool for capturing attention.
Boosts Conversion Rates: Videos can powerfully convey a message or emotion, encouraging viewers to take action, such as making a purchase or signing up for a newsletter.
Enhances SEO: Websites with video content are more likely to appear higher in search engine rankings, increasing your site's visibility and traffic.
Provides a Great ROI: Although video production can be costly, its effectiveness in reaching and engaging audiences often translates to a high return on investment.
The potential benefits should give you a strong incentive to invest time and resources into finding the right Orlando video production company.
Understanding Your Video Project Needs
Before diving into the vast pool of production companies, you must have a clear understanding of what you need. This step will guide your research and help you communicate effectively with potential production partners.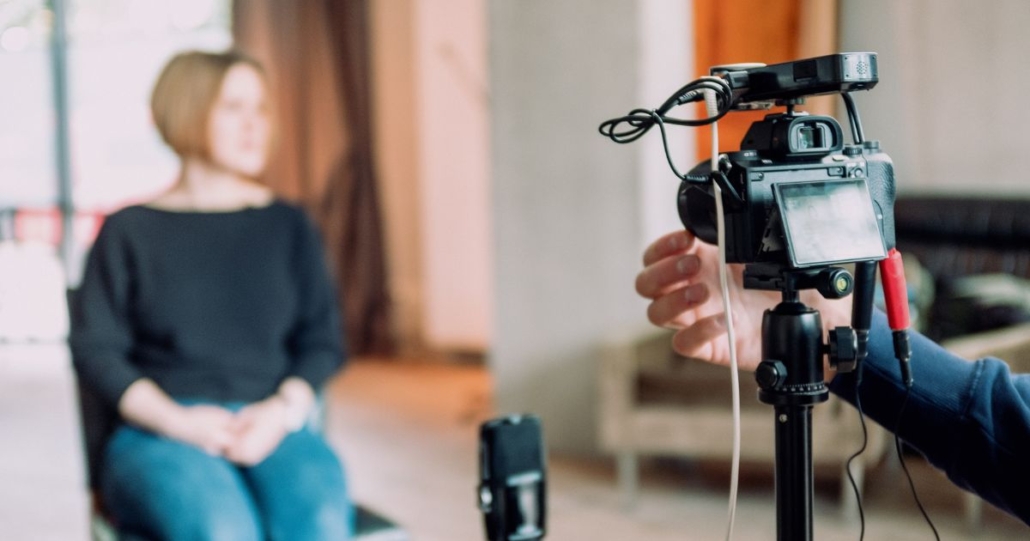 Questions to Ask Yourself
What is the primary purpose of the video? Is it for marketing, internal communication, or some other purpose?
Who is your target audience? Knowing your audience will help tailor the style, tone, and content of the video.
What message are you trying to convey? Whether it's brand awareness or a specific call to action, your message will dictate many aspects of the production.
By answering these questions, you can better filter your options when it comes to selecting an Orlando video production company.
Researching Orlando Video Production Companies
Starting Your Search
It's crucial to cast a wide net at the beginning of your search to understand the landscape. While Google is a common starting point, industry-specific directories and personal recommendations can also be invaluable.
Common Search Methods
| Method | Pros | Cons |
| --- | --- | --- |
| Google Search | Wide range of options | May include less reputable companies |
| Directories | Verified listings | Limited selection |
| Recommendations | Trusted sources | Could be biased |
Creating a Shortlist
After gathering an initial list, it's time to narrow down your choices:
Filter companies based on your budget: Not every company will fit within your financial constraints.
Check the services offered: Some companies offer comprehensive services, from pre-production to post-production, while others may specialize in just one area.
Look for specialties that align with your project: If you're creating a documentary, for example, you'd benefit from a company experienced in that genre.
Ensure they are available for your timeline: Good production companies are often booked well in advance, so availability can be a decisive factor.
Assessing Quality and Expertise
Portfolio Analysis
A company's portfolio is like a visual resume, providing an overview of their style, quality, and capabilities. Examine it critically.
Portfolio Assessment Metrics
| Metrics | Description |
| --- | --- |
| Quality | High-resolution, well-lit, and professionally shot videos |
| Creativity | Unique and engaging storytelling |
| Relevance | Projects similar to yours, demonstrating applicable expertise |
Certifications and Awards
Credibility is often confirmed by third-party endorsements:
Industry Certifications: Organizations like the Digital Marketing Institute offer certifications that signify a certain level of expertise.
Film Festival Awards: Winning or even just participating in these events marks a company as highly competent.
Client Awards: These can demonstrate a proven track record in delivering effective videos for clients, further adding to their credibility.
Comparing Pricing and Packages
Factors Influencing Cost
Pricing can vary widely based on several elements:
Duration of the video: Longer videos will naturally cost more due to the additional shooting and editing time required.
Number of locations: Shooting in multiple locations can add logistical complexity and cost.
Special effects and graphics: High-quality animations or special effects can increase costs significantly.
Tips for Budgeting
Get multiple quotes: This will give you a better understanding of market rates for your specific needs.
Don't automatically go for the cheapest option: The least expensive quote may not offer the best value for your money.
Be clear about package details: Make sure you understand what is included and at what cost. Are revisions extra? What about post-production services like editing and sound mixing?
Evaluating Reviews and Testimonials
Online reviews and testimonials can offer an unfiltered look into other clients' experiences with an Orlando video production company.
Places to Find Reviews
Google Reviews: A good all-rounder for various kinds of feedback.
Yelp: Particularly useful for B2C-oriented companies.
Industry-specific websites: These sites often have more detailed reviews relevant to your project's focus.
What to Look for in Reviews
Customer Service: Check for mentions of the company's responsiveness, professionalism, and willingness to go the extra mile.
Timeliness: Delays can be costly; make sure the company has a reputation for punctuality.
Quality: Ultimately, the end product must meet or exceed your expectations. Look for consistent praise in this area.
Discussing Your Vision
Initial Consultation
This is your chance to get a feel for the company's creativity and expertise. Prepare well for this meeting to make the most of it.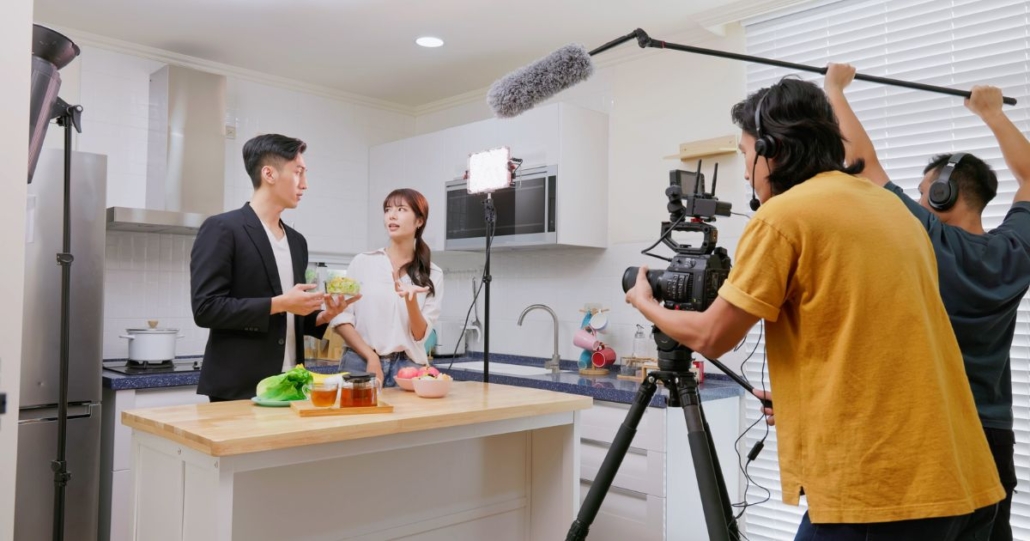 Key Questions to Ask
Can you work within my budget?: Financial considerations are critical and should be discussed upfront.
Have you worked on similar projects?: Relevant experience can provide a better final product and potentially smoother production process.
What is your proposed timeline?: Make sure their schedule aligns with your deadlines.
Finalizing the Contract
Before you shake hands (literally or metaphorically), make sure everything is in writing.
Contract Elements
Scope of work: This outlines all the services to be provided.
Budget and payment terms: When and how will payments be made?
Deadlines and milestones: Specific timelines keep everyone accountable.
Intellectual property arrangements: Clarify who owns the final product.
Final Steps
Read the contract carefully: Ensure that all discussed points are included.
Ask for revisions if necessary: If something is unclear or missing, don't hesitate to ask for amendments.
Sign and keep a copy: Both parties should have a signed copy for their records.
Choosing an Orlando video production company can seem like an overwhelming task, but by meticulously following these guidelines, you'll be well-equipped to make an informed decision that aligns perfectly with your project needs and objectives.
With over 12 years of experience, Norbert Vasko is a seasoned video producer and editor known for his creative excellence and leadership. As the Lead Videographer and Editor at Aktion Productions, he has driven significant online engagement for clients, producing up to 70+ videos weekly that have garnered over 800,000 views.
A graduate of Full Sail University with a Master of Science in Entertainment Business and a Bachelor of Science in Film, Norbert holds a Part 107 Commercial Drone License.